Maintain US residency or move abroad? This is just one of the questions Doug and I are asking ourselves these days. One place of interest for lives as expats is Panama. It has a booming economy, affordable living and promising future as a dominate nation in Central America. So we booked attendance at
International Living's
Panama conference and spent a few extra days exploring on our own.
One of the best parts of the trip was meeting the
Kerns
and
the Van Wormers
. We escaped the conference/resort on night for a meal in the Calle Uruguay area at
The Market
.
We stayed at the
Playa Bonita
on Kobbe Beach. We moved to the
Hotel De Ville
in Panama City for a different perspective of Panama. It was a lovely historic property. Unfortunately, it is across the street from the Red Devil bus stop so we can't recommend it - noisy beyond belief.
We spent a day touring real estate in Panama City with
Panama Sol Realty
. Most options for rentals and sales are in high rise condos. The properties emulate those such as in Florida. The build outs are inferior and found the prices expensive for the quality and location. Panama has had a condo explosion and it isn't uncommon for a new building to be built next to a slum.
Panama is an up and coming Latin American nation. We met with several thirty-somethings that exhibit an entrepenurial spirit that rivals those of Americans in yesteryears. Many are holding down full time corporate jobs and running side businesses. One of this hard working individuals was Analida, a banker who owns
The Pilates Studio
and Ernesto, an attorney who owns
Burgues
Burger Bar, both in Panama City.
The Panamanians have a right to be proud of the Panama Canal. Since taking over the canal, Panama has managed this source of prosperity very successfully. They are currently building an additional lock system that will enable the biggest tankers and cruise ships to pass through the canal.
Panama Pacifico
is a redevelopment project of the former Howard Base. It will become its own city with residence, commercial, retail, government and industrial building. It is strategic for air and sea ports. Abundant opportunities.
We discovered two promising investment ventures.
United Nature
teak farms and
Santo Spirits
Ambhar tequila. Reforestation is a long range, commodity with a decent return. Ambhar looks to have the best return but I have a hard time betting against Patron with JP De Joria at the helm. The teak farms afford investors residency and visa benefits in addition to ROI.
The picking is ripe for business in parking garages, storage, shipping, import/export, construction and American style services. The drawbacks are Panamanian employment laws that tilt against employers, Latin American corruption and crime.
Panama has a lot to offer. One of the best lattes I have ever had. American style grocery stores with items 1/3 -1/2 off our prices. State of the art gyms. Doctors educated in America's best schools. Affordable housing, reasonable taxes, continental cuisine and cultural and environmental diversity all help to make Panama an attractive option.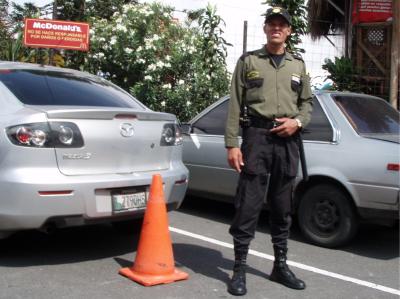 Panama City also gives one pause. Stores and parking lots are guarded by those with automatic weapons. Traffic that would give a NYC cab driver a heart attack. Unmotivated impoverished population. Criminal activity that Americans are just beginning to have to contend with (home invasions, kidnappings, ineffective police and judicial system, worthless government employees and politicians, etc) that are par for the course. It is Central America, after all.
We conclude that Panama is a place to invest in and bank with. We still want to explore Panama a bit more, particularly the
Chiriqui
region, to determine if we could make it our home. And there is still Italy, Spain (both on the brink of economic disaster), Australia (tightening immigration) and Singapore to consider.