"Where?"
This is what people ask about first we when tell them we are traveling abroad to Uruguay. I asked the same thing when Doug returned from an International Living conference and proposed Uruguay as a place to investigate for living and investing abroad.
Uruguay borders Brazil to the North and Argentina to the West/Southwest and the Atlantic Ocean to the Southeast. There are many distinctions that set Uruguay apart the rest of Latin America: Uncorrupted politicians and bureaucrats, stable economy, 98% literacy rate, low poverty, little crime, without natural disasters, cows outnumber people 3.8 to 1 and its economy is agricultural.
Piriapolis is to the west to the internationally acclaimed Punta Del Este and the first destination in our journey within Uruguay. Here we expect to find white sandy beaches, fresh caught seafood and a bit more laid back lifestyle than Punta.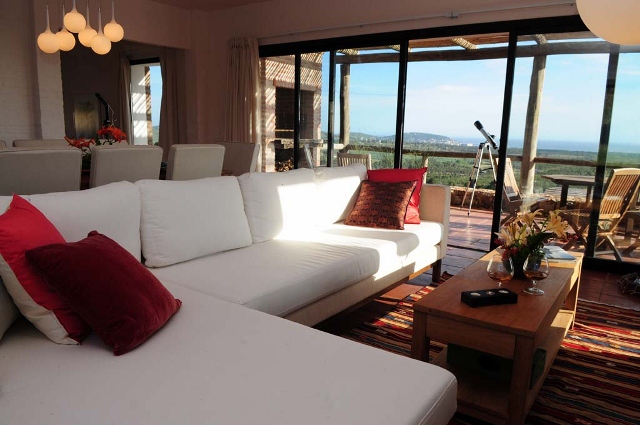 While researching living options in Punta/Piriapolis, I discovered the
Sugar Loaf Ocean Club and Spa
development. We will begin our travels as guests of David James, its Texan developer. Both the lifestyle of Sugar Loaf and potential rental income peak our interest. We expect to find it somewhat like Vanderbilt Beach of Naples, FL...at a quarter of the price.
Montevideo is Uruguay's capital city with 1.5 million residents, half of the country's population. Here we will meet with residency, tax and agrobusiness attorneys. Additionally, we will seek the assistance of experts in establishing a farmland operation and appreciation syndication that Doug will oversee.
Buenos Aires might be the birthplace of Tango but on weekends the streets of Montevideo fill with the dancers of "Street Tango". I can't wait to try this sexy form of partner dancing with Doug.
The US has the cheeseburger. Uruguay has the
chivito.
Filet, ham, bacon, egg, tomato, mozzarella and olives are piled into a bun with mayo. The low carber in me relishes a chance to gorge in the paradillas. Since 88% of Uruguayans descend from Europeans, the cuisine has variety. There will be German pastries, Latin American empanadas, Italian pasta and gnocchi and Spanish churros.
Once you leave the urban Montevideo, ritzy Punta Del Este and historical Colonia, you enter Uruguay's vast farmlands, home to the gauchos. While the Uruguayans are friendly, the beaches renowned and cost of living on par with the US, it is the opportunity to own arable lands that beckons us to Uruguay.
Our trip will last just about 3 weeks. We can hardly wait to see what Uruguay holds for us as expats and investors. We are putting a few things in motion. Who knows, we might come back soccer fans!